East of the Sun Production :: THE MUSIC
The Sounds
"Music from East of the Sun" is a genre-blending sonic adventure that features a diverse array of acoustic instruments, electronic samples, and otherworldly voices, complete with composer-invented languages. We think of the music as being a character all its own that morphs based on the space and emotions within the play that inform it.
Instrumentation ranges from the more traditional flute, cello, violin, French horn, guitars, drums, etc. to the unique sounds of chumbush, oud, harp, found object percussion, vielle, rebec, and others. Musicians include Alyssa Anderson, David Burk, Sarah Callahan, Randall Davidson, Jake Endres, Jeffrey Gram, Julie Johnson, Scott Keever, Natalie Nowytski, Tim O'Keefe, David Stenshoel, Erin Vork, Ginna Watson, and others.
Get a Taste
Check out samples from the upcoming album on Soundcloud. And be sure to buy your tickets for the premiere on September 28, where the album will also be available!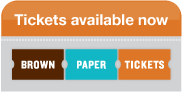 What: "Music from East of the Sun" music premiere and album release
When: Saturday, September 28, 2019, 7pm
Where: Sundin Music Hall, Hamline University, 1531 Hewitt Avenue, St. Paul, MN.
Tickets: $15 in advance through Brown Paper Tickets before show date. $20 day of show at Sundin Hall box office. General admission, all ages.
Also visit our Facebook page for more event and project info.