East of the Sun Production :: HOME
Music premiere and album release September 28, 2019
Though the completed full production is still a few years out, we're proud to announce the completion of Natalie's score, which will be performed live on September 28, 2019 at Sundin Music Hall on the Hamline University campus in St. Paul, MN. You'll be able to take the music home with you as well: CDs featuring many of the night's performers will be for sale at the show. Discounted pre-sale tickets are available through Brown Paper Tickets until midnight before the day of the show. For tickets day-of, call or come to the Sundin Hall box office.
What is East of the Sun?
"East of the Sun" is a genre-blending interdisciplinary stage adaptation of the folktale, "East of the Sun West of the Moon," as envisioned by writer-creator Laurel Armstrong, composer-creator Natalie Nowytski, and dramaturge Amanda Schnabel, collectively known as Seven Spells Productions. Our Cirque du Soleil-inspired re-telling blends haunting music, diverse dance and movement forms, and traditional theater. With a cast and orchestra from diverse backgrounds, our production features a female protagonist going through the lesser-known, more internal heroine's journey.
Thanks to our supporters
Thanks to the American Composers Forum and the Jerome foundation, who awarded Natalie a JFund for New Music in 2014 that made it possible to begin work on our production. Thanks also to the Minnesota State Arts Board—and, by extension, the voters of Minnesota—who awarded Natalie an Artist Initiative Grant in 2019, making the live music premiere on Sept 28 possible. We're also thankful to Nautilus Music Theater for their partnership and fiscal sponsorship; they were among the first to co-present our initial public workshops through their "Rough Cuts" series. Many thanks to individual contributors to our fundraising efforts who make additional public workshops possible. Finally, thanks to all of the creative beings who have brought the music, choreography, and script to life through the workshopping process. We count ourselves very lucky, and continue to look ahead to more wonderful presentations to come!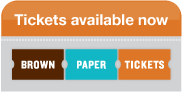 Keep up with East of the Sun on Facebook for more details about the project, on Soundcloud for early demos, and at Natalie's website for more about her work and process.